What is Portrait Embroidery Digitizing?
Portrait Embroidery Digitizing is the art of translating a photograph or image into a digitized embroidery file. This intricate process demands a keen eye for detail, precision, and a deep understanding of the interplay between colors and threads. At All Punching LLC, we have honed this craft to perfection, enabling us to create stunning, lifelike embroidered portraits that captivate the beholder.


Why Choose All Punching LLC for Portrait Embroidery Digitizing?
Unmatched Precision:

We pride ourselves on our attention to detail. Every stitch is meticulously placed to ensure the perfect rendition of your photograph.



Customization:

Your portrait is unique, and so is our approach. We tailor each project to suit your preferences, whether it's the choice of threads, embroidery size, or background fabric.



Experienced Artisans:

Our team consists of highly skilled artisans with years of experience in the art of embroidery digitizing. They understand the nuances of turning a photograph into a work of art.



State-of-the-Art Technology:

We leverage cutting-edge embroidery digitizing software and top-of-the-line embroidery machines to guarantee flawless results.



Timely Delivery:

We understand the importance of your special moments. Our efficient processes ensure that your embroidered portrait is delivered to you promptly without compromising quality.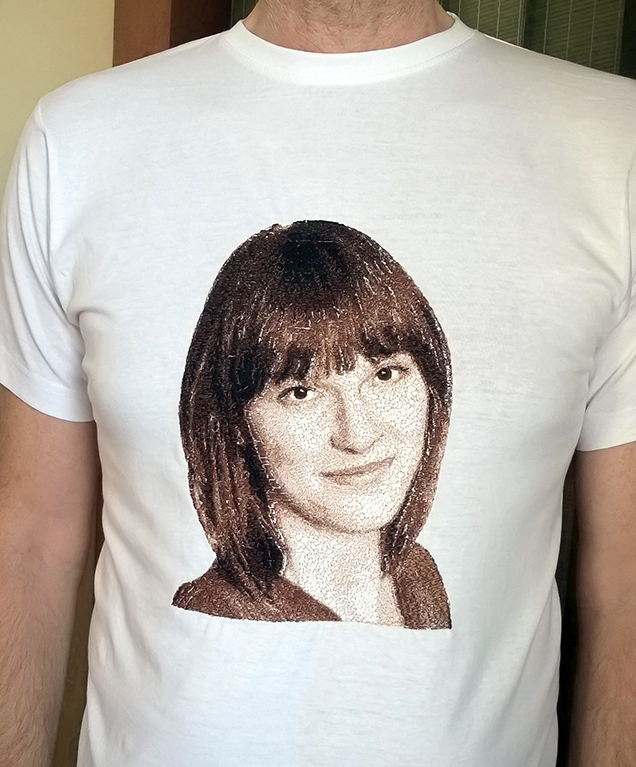 How Does Our Portrait Embroidery Digitizing Service Work?
Submit Your Image:

Share your cherished photograph with us. It could be a family portrait, a beloved pet, or a memorable moment.



Digitization:

Our experts meticulously digitize your image, ensuring that every detail is captured accurately.



Thread Selection:

Choose from our extensive range of high-quality embroidery threads to match your vision.



Embroidery:

Our state-of-the-art machines carefully stitch your portrait onto your chosen fabric, bringing it to life one thread at a time.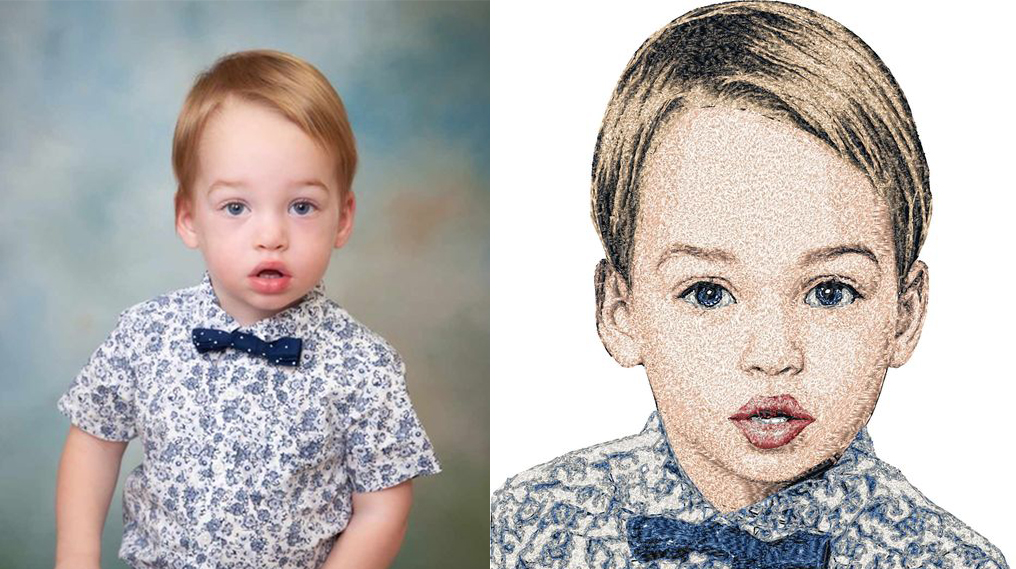 Preserve Your Memories with All Punching LLC
At All Punching LLC, we believe that every moment is a work of art waiting to be celebrated. Our Portrait Embroidery Digitizing service is designed to encapsulate your memories in thread, allowing you to hold them close forever.
Contact Us Today
Discover the beauty of Portrait Embroidery Digitizing with All Punching LLC. Let us transform your memories into timeless works of art. Contact us today to discuss your project and get a personalized quote.