The Grandeur of Jacket Back Embroidery
Jacket backs offer a significant canvas for showcasing your brand, team, or message. It's a space that demands attention, and with our Jacket Back Embroidery Digitizing service, we transform it into a masterpiece. The grandeur of embroidered jacket backs speaks volumes about your style and attention to detail.


Why Choose Our Jacket Back Embroidery Digitizing Service?
Expertise in Large Designs:

Our team of seasoned digitizers specializes in handling intricate and sizable designs. Whether it's an elaborate logo, team emblem, or custom artwork, we ensure that every stitch on the back of your jacket is impeccable.



Customization:

Your vision is our priority. We collaborate closely with you to understand your design requirements, ensuring that your jacket back embroidery aligns perfectly with your brand's aesthetics and message.



Quality Assurance:

Quality is the cornerstone of our service. Each digitized design undergoes meticulous inspection to guarantee that every detail is flawlessly executed, from fine lines to vibrant colors.



Swift Turnaround:

We appreciate the importance of timely results. Our streamlined digitization process ensures that you receive your jacket back embroidery files promptly, enabling you to bring your designs to life without delay.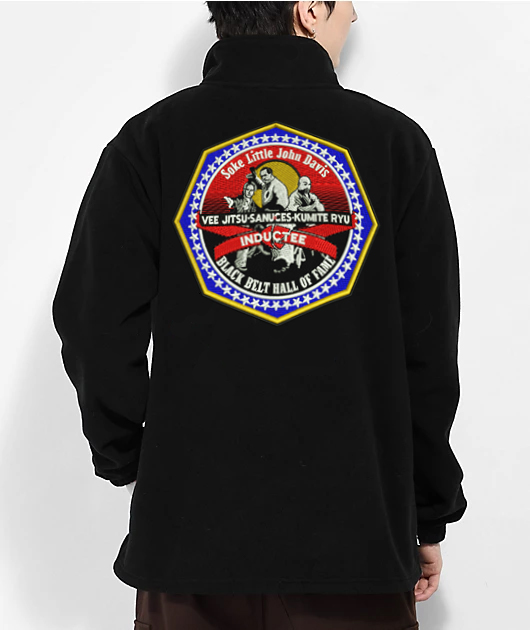 Here are some highlighting the advantages of Jacket Back Embroidery Digitizing Service:


Elevate Brand Visibility:

Jacket Back Embroidery Digitizing Service enhances your brand's visibility with striking and memorable embroidered designs on the back of jackets.


Professional Appearance:

Achieve a polished and professional appearance for your team, employees, or customers with custom jacket back embroidery.


Custom Tailoring:

Tailor your jacket back embroidery to match your brand's color scheme, logo, and message, ensuring a seamless integration with your brand identity.


Durable and Long-Lasting:

Our digitized designs are built to last, ensuring that your jacket back embroidery remains vibrant and intact through repeated wear and washing.


Versatile Application:

Jacket back embroidery is suitable for various industries, from corporate apparel and fashion brands to sports teams and special events.


Attention-Grabbing:

Large and intricate designs on the back of jackets naturally draw attention and create a lasting impression.


Team Spirit:

Unify your sports team or organization with team logos and emblems proudly displayed on the back of jackets.


Ideal for Outerwear:

Jacket back embroidery works exceptionally well on outerwear, making it perfect for showcasing your brand or message during colder seasons.


Promotional Opportunity:

Utilize the back of jackets as a promotional tool to advertise your business or event in a unique and eye-catching way.


Custom Gifts:

Create personalized and meaningful gifts by adding custom embroidery to jackets, making them memorable keepsakes.


Quality Craftsmanship:

Our skilled digitizers ensure that every stitch and detail is executed with precision and care, guaranteeing a high-quality finished product.


Fast Turnaround:

Our efficient digitization process ensures quick turnaround times, allowing you to meet project deadlines without compromising on quality.


Distinctive Branding:

Stand out from the crowd and make a distinctive statement with custom jacket back embroidery that sets you apart.


Customer Satisfaction:

Delight your customers, employees, or team members with professionally embroidered jacket backs that reflect your commitment to quality.


Endless Possibilities:

From intricate designs to bold logos, the possibilities for jacket back embroidery are endless, giving you creative freedom to express your vision.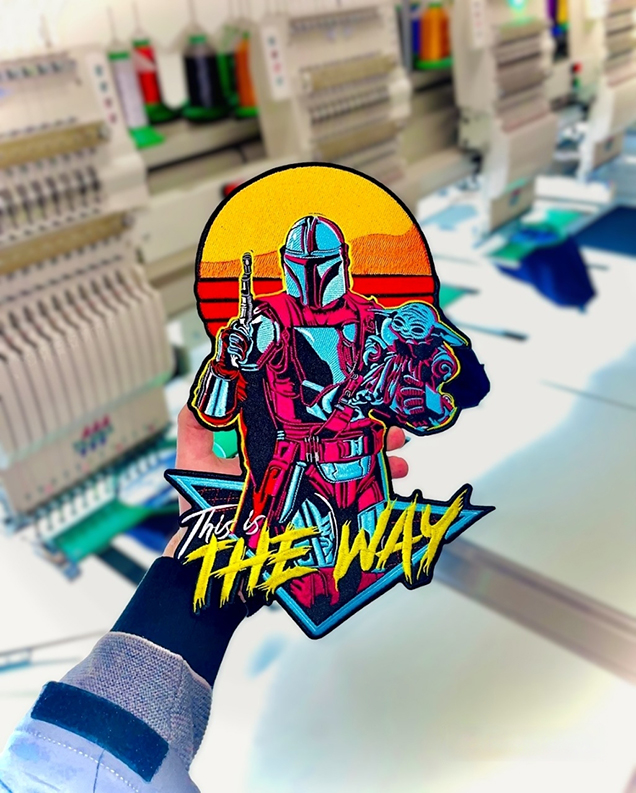 How Does It Work?
Engaging our Jacket Back Embroidery Digitizing service is straightforward:
Submit Your Design:

Share your artwork, logo, or design concepts in a digital format, specifying the size and color requirements for the jacket back embroidery.



Digitization:

Our experts will meticulously digitize your design, optimizing it for the specific dimensions and requirements of the jacket back.



Approval:

You'll receive a preview of the digitized design for your approval, ensuring it aligns with your expectations.



Production-Ready Files:

Once approved, you'll receive the production-ready embroidery files, compatible with any embroidery machine.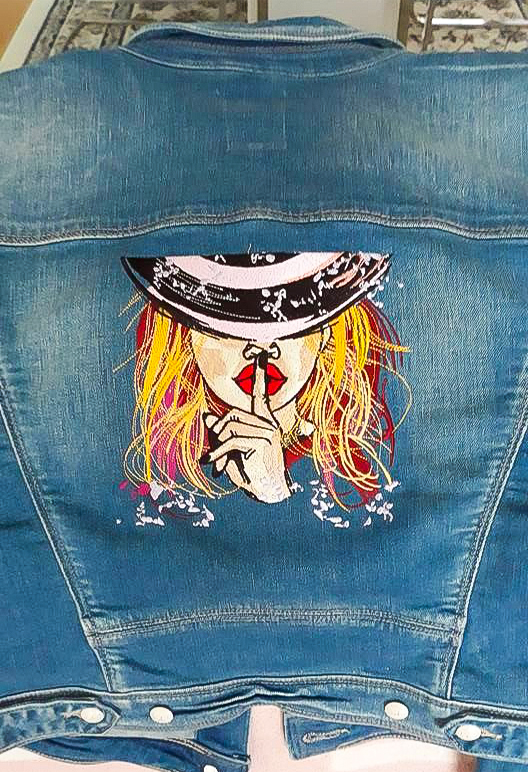 Make a Statement with Jacket Back Embroidery
At All Punching llc, we understand that the back of your jacket is a canvas for self-expression and branding. Our Jacket Back Embroidery Digitizing service empowers you to make a bold statement, whether you're looking to promote your business, showcase team spirit, or stand out with personalized designs.
Ready to get started? Contact us today to discuss your project, request a quote, or learn more about our embroidery digitizing services. Let's turn the back of your jackets into a canvas of grandeur with our expert Jacket Back Embroidery Digitizing service!