What is 3D Puff Embroidery Digitizing?
3D Puff Embroidery digitizing is an artful technique that takes standard embroidery to a whole new level. Unlike flat embroidery digitizing, 3D Puff adds a tactile and visual dimension to your designs by raising select areas of the embroidery, creating a captivating 3D effect. This technique is perfect for making your logos, team emblems, or brand designs stand out in a crowd.


Why Choose Our 3D Puff Embroidery Digitizing Service?
Expert Digitizers:

Our team of skilled digitizers has years of experience in creating precise and intricate 3D Puff embroidery digitizing designs. We understand the nuances of this technique, ensuring that your embroidery digitizing is not only visually striking but also of the highest quality.



Customization:

Every design is unique, and we treat it as such. We work closely with you to understand your vision and transform it into a captivating 3D embroidery masterpiece. Whether it's a company logo, sports team emblem, or personalized gift, we ensure that the final result is a perfect reflection of your brand or idea.



Quality Control:

Quality is our top priority. We meticulously inspect each design to guarantee that every stitch is in place, every contour is perfectly formed, and every puff is flawlessly executed.



Quick Turnaround:

We understand that time is of the essence. Our efficient digitization process ensures that you receive your 3D Puff embroidery files promptly, allowing you to move forward with your projects without delay.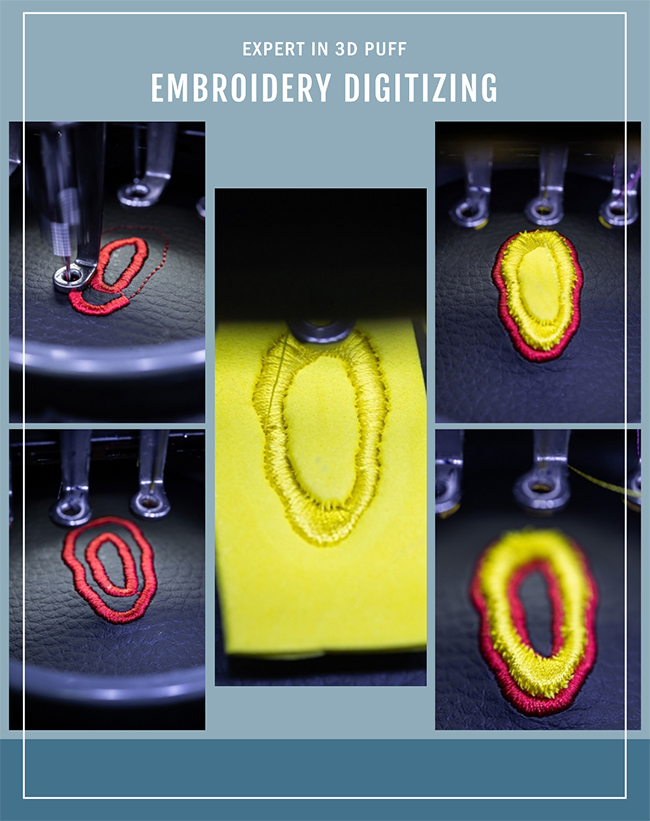 How Does It Work?
Getting started with our 3D Puff Embroidery Digitizing service is easy:


Submit Your Design:

Simply provide us with your artwork or logo in a digital format.



Digitization:

Our experts will digitize your design, carefully mapping out the areas that require the 3D Puff effect.



Approval:

We'll send you a sample of the digitized design for your approval, ensuring it meets your expectations.



Production-Ready Files:

Once approved, you'll receive production-ready embroidery files that can be used with any embroidery machine.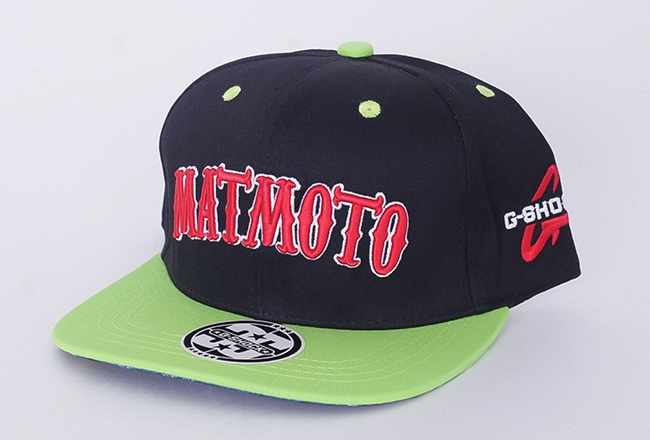 Elevate Your Brand with 3D Puff Embroidery
At All Punching Embroidery Digitizing, we take pride in helping businesses and individuals make a lasting impression with our 3D Puff Embroidery Digitizing service. Whether you're looking to enhance your corporate branding or add a personal touch to gifts and apparel, we're here to bring your designs to life in stunning three-dimensional detail.
Ready to get started? Contact us today to discuss your project, request a quote, or learn more about our embroidery digitizing services. Let's turn your vision into reality with 3D Puff Embroidery!