Our Cross Stitch Embroidery Digitizing Process
We have perfected the Cross Stitch Embroidery Digitizing process to capture the essence of this beloved technique while enhancing its accessibility:
Consultation

Our process begins with a detailed consultation to understand your design requirements and vision. We work closely with you to ensure that your unique ideas are incorporated into the digitized design.



Digitization

Once we have a clear understanding of your design, our expert digitizers use advanced software to meticulously transform it into a digital format that is ready for embroidery.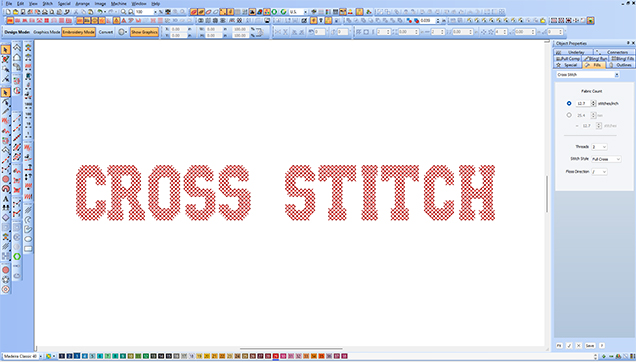 Why Choose All Punching LLC for Cross Stitch Embroidery Digitizing?
Expertise

Our team of digitizers and designers is well-versed in the art of Cross Stitch Embroidery Digitizing. We have successfully completed numerous projects, earning the trust of our satisfied clients.



Cutting-Edge Technology

We stay at the forefront of technology to ensure precision and high-quality results. Our advanced machinery and software guarantee exceptional outcomes.



Timely Delivery

We understand the importance of meeting deadlines. All Punching LLC is known for its efficiency, and we are committed to delivering your Cross Stitch Embroidery Digitizing projects on time.



Competitive Pricing

Our pricing is competitive while maintaining top-tier quality. We believe that Cross Stitch Embroidery should be accessible to a wide range of clients, and we offer cost-effective solutions to make that possible.



Exceptional Customer Service

Client satisfaction is our priority. Our dedicated customer service team is ready to assist you, answering any inquiries or concerns you may have.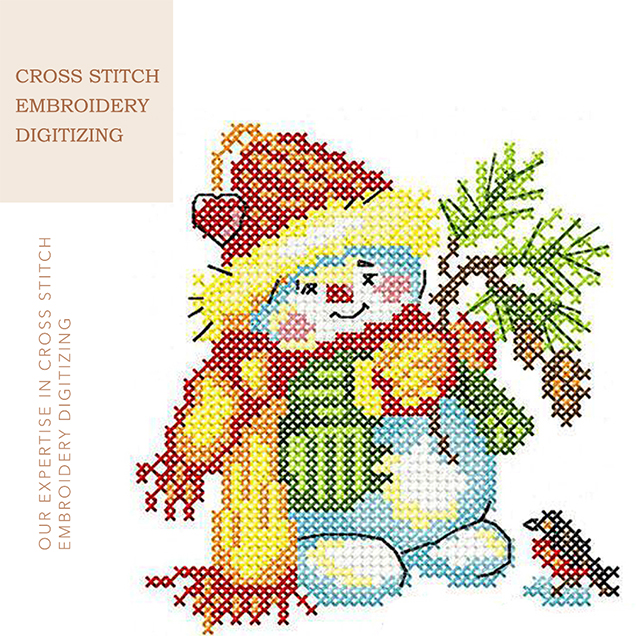 Advantages of Cross Stitch Embroidery Digitizing
Timeless Aesthetic

Cross Stitch Embroidery boasts a timeless aesthetic that appeals to a broad audience. Its classic appeal is suitable for a wide range of applications, from home décor and fashion to gifts and personal projects.



Versatility

Cross Stitch patterns can be applied to various textiles, including clothing, table linens, and accessories. Whether you're creating a custom tote bag, embellishing a baby blanket, or adding a unique touch to your clothing, Cross Stitch Embroidery Digitizing offers versatile possibilities.



Personalization

One of the greatest strengths of Cross Stitch is its ability to convey personal messages and meaningful designs. It's an ideal choice for creating unique gifts, commemorating special occasions, and expressing your individuality.



Detail and Precision

The precise X-shaped stitches of Cross Stitch patterns allow for detailed and intricate designs. The digital rendering of these designs ensures that every stitch is faithfully reproduced with accuracy.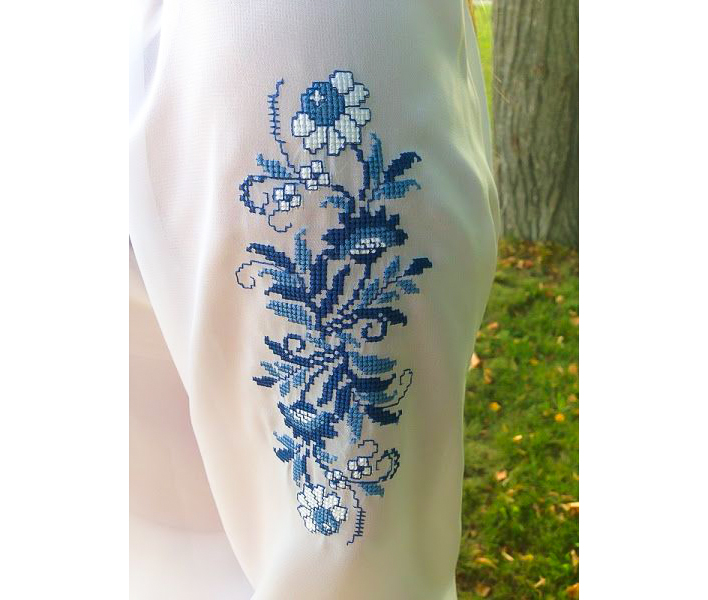 Applications of Cross Stitch Embroidery
Cross Stitch patterns can be applied to a wide range of items and projects, adding a touch of nostalgia and handcrafted beauty:
Home Décor

Transform your living space with Cross Stitch Embroidery on items such as throw pillows, tablecloths, and wall hangings. These handcrafted designs create a warm and inviting atmosphere.



Fashion

Embellish clothing, accessories, and footwear with the timeless appeal of Cross Stitch. It adds a touch of sophistication and elegance to your wardrobe.



Gifts and Keepsakes

Create personalized gifts and keepsakes that capture the essence of the occasion. From personalized wedding gifts to birth announcements, Cross Stitch adds a heartfelt touch.



Branding and Logo

Incorporate Cross Stitch patterns into your brand's logos and promotional materials to stand out with a unique and classic look.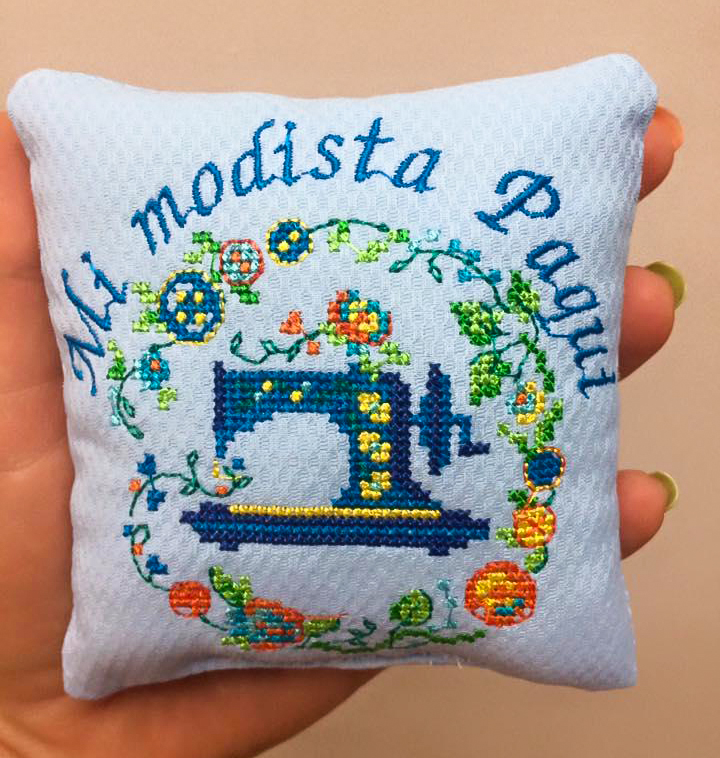 Begin Your Cross Stitch Embroidery Journey
If you're ready to infuse your designs with the timeless beauty of Cross Stitch Embroidery, All Punching LLC is here to help you bring your vision to life. Contact us today to discuss your project, request a quote, or learn more about our services. Our team is excited to embark on this creative journey with you and turn your ideas into handcrafted realities.